Recommended Printing Companies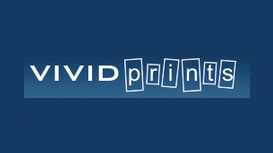 Vivid Prints is making high-quality custom printing convenient and affordable for everyone. Vivid Prints is the source for high-quality printing giving you a premium service. We specialise in printed

gifts, leaflets, banners, exhibition and display graphics, poster and canvas prints, custom printing and design. We offer Large and small businesses and consumers a convenient, high-quality solution for full-colour printing in large and small quantities, without the premium price.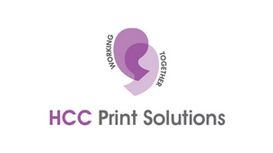 We are a Cheshire based Company established in 2007 and based near to major motorway networks. HCC Print Solutions have an enviable reputation for Quality - Production Management and friendly Service

with over 25 years of experience within the printing industry.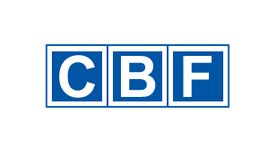 I'd like to express our appreciation for your time and support in enabling our publications to grow by offering quality at a very competitive price. Our grateful thanks to you and your team on your

professionalism and great customer service. The business model at CBF is second to none and you know that your orders are going to be completed on time and perfect quality every time.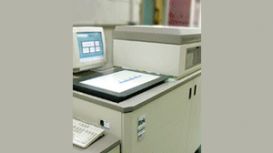 forestdesignandprint.co.uk
Forest Design & Print Limited is a small dynamic company, providing a wide range of printed items throughout the North East. Having a base at both Tyneside and Teesside enables us to give reliable and

efficient service to all of our customers. Our core business activities are the printing and designing of business stationery. Anything from a business card to a brochure.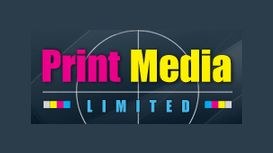 Printing services in Liverpool including leaflets, business cards, brochures, invitations, posters and banners. We are a professional Liverpool based printing company specialising in commercial

printing as well as offering a print design service to clients in Merseyside, the North West and Nationwide. We cater for all sized businesses from small start-ups to long established organisations.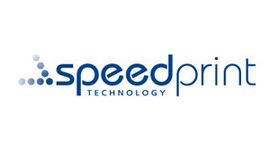 Speedprint Technology is an award-winning company delivering comprehensive smt screen printing solutions with a focus on value, flexibility and low cost-of-ownership for the SMT and Semiconductor

industries. The Speedprint products combine our commitment to high performance and reliability with all the necessary features for processing the most complicated assembly's.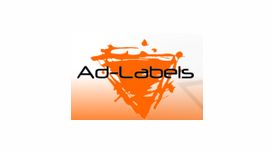 Formed in 2007, at Ad-Labels we have been printing vinyl labels and stickers using top of the range digital printers ever since. The flexibility that this equipment gives, backed by our experience in

graphics and image manipulation, allows us to offer a wide range of products and services.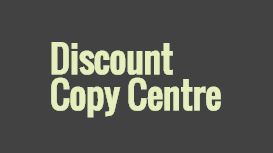 Discount Copy Centre offers you a fast, efficient and friendly service at a fraction of the cost of your High Street copyshop. Successfully trading for over 15 years and based locally in East

Grinstead, West Sussex on the Surrey and Kent border. Discount Copy Centre can offer you a professional and flexible cost effective solution to all your digital photocopy, duplicating, document and reprographic requirements.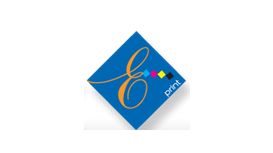 As a customer, we want you to feel happy and confident that you are in the hands of professionals, and should you have any worries or questions that you would like answered, or even a particular

request that you would need actioned on your product, then of course, we would want you to feel free to be able to contact the relevant department safe in the knowledge that you will be looked after from day one.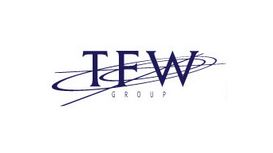 TFW have been established in the print and production industry since 1973, our vast range of in-house facilities, coupled with the knowledge and experience gained from almost four decades in the

business ensure our quality and service are of the highest standards. We work with many blue chip clients over a number of sectors, from direct mail and in-store POS for retailers through to traditional bespoke foil blocked invitations for the Houses of Parliament, and anything in-between.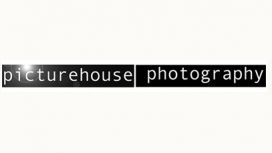 picturehousephotography.co.uk
Our passion is using the latest technology to create professional graphic and web designs, printed medium and photography. We love everything from canvas and giclée printing, web design to

search engine optimisation, large scale printing to business card printing, portraiture to product shots, corporate identity to stationary design, all achieved in-house. Picturehouse Photography prides itself on top notch project management and customer service from start to finish.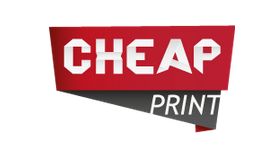 Cheap Print is a design and print company that was founded in January 2012. We have a small but extremely specialised team, with a variety of knowledge and expertise in this industry. All of our

printing and designing is completed in-house which allows us to provide quality control from when you first place your order, to when you receive your finished product. We have an experienced team of designers ready to advise you on how to create the best possible design for your product.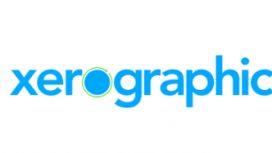 Xerographic International Ltd is a family run business established in 2009, we are able to offer exceptional value and standards of service. We have an extensive range of stock for the best-selling

printer consumables, from older models to the very latest technology. All of our products are genuine OEM items and come with our guarantee of satisfaction to ensure you get the very best service available, just what we would expect if we were to order online.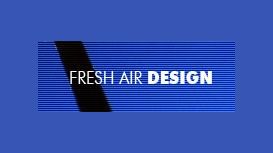 Our core belief is set firmly on producing individual innovative design work across multiple media that act to positively enhance the customer's perception of your business. We believe through flair,

enthusiasm and downright hard work our design solutions offer a value far beyond their expense. There is nothing we like more than the challenge of delivering, to cost, the correct solution with which to target your customers.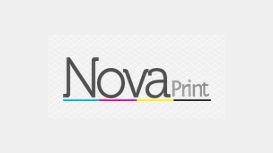 Nova Print specialises in the creation of functional print design, which is custom-made to the individual specification of each individual client. Each job as a unique challenge to us and you can be

assured that we have the expertise, software and equipment to transform your initial concept into a high-quality finished product. We let our work speak for itself.
---
Printing company and their importance and essence are often overlooked by many. However, printing company and their work play a very important role and can contribute a lot to many businesses and the way they run. A printing company is very essential for the marketing efforts, advertising, and branding of so many companies and firms in a wide spectrum of industries, niches, business fields. Naturally, when working with a printing company, you want the best quality on a reasonable price, great customer service, quick and effective manner of work, experience at design, etc. Like any other aspect of marketing, a printing company can help your company a lot by providing you with high-quality and attractive marketing and advertising materials. When something has your business' name and logo on it, you want a quality that represents your business in the best, most professional way and corresponds with your targeted client base. Therefore, finding a reliable printing company you like is very essential for the development and growth of your business. Here is your helpful guide to narrowing down your choice of many printing companies operating on the market and choosing the best one.
Printing Company – Check Quality
The first and most important thing to do when choosing printing company is to first check the quality of their work and printing company' performance. First impressions hardly ever mislead and this is the case with printing company too. If a company wants to attract you as a client, they have to be able to show the best of their work. In addition, a reputable printing company have professional portfolios. When it comes to such visual businesses, portfolios are essential for a printing company and they have to showcase the whole variety of all sorts of projects performed by the printing company. The quality of the final print will definitely impact your brand and the way people think of your company. Therefore, the quality of all work performed by the printing company is very important and can either contribute to the success of your business or become an obstacle. So the main way to check the quality of work of printing company is to simply ask for samples. You can also view some samples of the websites of most of the printing company, but if you are requiring a more specific job, make sure to visit the offices of the printing company you are interested into. By viewing the samples in person, you will be able to see more from the paper quality, colour consistency, print quality, and other aspects of the job of printing company.
Look for Printing Company Investing in Latest Technology
In case the printing company is working with the latest technologies in their field, this is a good sign that the companies are striving to ensure high quality and you will be getting final products with high quality. The unmatched quality, colour consistency, clarity and precision is nowadays achieved with the help of modern and advanced technologies and digital printing. These modern methods of high-quality printing company are working with also ensure quicker results. Remember that the quality of all materials provided by the printing company is most probably going to reflect the quality of your own products and services in the eyes and minds of potential clients and customers.
Printing Company – Do They Deliver What You Need?
Every printing company offers a very wide variety of printing services. However, if you require a more specific printing job done, maybe it is a good idea to check out which printing company can deliver such a service. Also, make sure that the printing company can deliver the products you need in a timeframe that works for you and also that the final outcomes will fit your budget.
Consider Customer Service of Printing Company
Modern and advanced technologies of digital printing is important, but customer service is essential too. When narrowing down your choice of a printing company, you also want to make sure they offer a high level of customer service. So, when looking for a printing company, you want to work with those businesses that listen carefully and respect your requirements and they can effectively communicate different aspects of the job. The reliable printing company will take their time and even go out of their way to accomplish your requirements and desires. Therefore, working with a reputable and trustworthy printing company means working with businesses that regularly update you and keep you informed on any possible changes. Staff should be helpful and friendly and communication should be easy and quick.
Reputation of Printing Company
Of course, the first thing you are going to look for when choosing printing company is their reputation. No one will be happy to go to a printing company that look shady. You would like to go to a printing company with years of experience and a good reputation in their field, at least on a local level. The more time printing company have spent in the field, the more they will understand the business and the industry and will have more expertise. A reputable and experienced firm will also always do a final check over the work and make sure they are providing you with exactly the performance you want, expect, and pay for. At the end of the day, you don't want to pay for hundreds of flyers or business cards printed with a typo, right? A good way to check for the reputation of the printing company is by having a look at testimonials, referrals, and recommendations, both online and offline. It is easy to find reviews of a printing company online, however, if you have a chance, make sure to ask people you know about referrals. You want to be able to trust that your print job is in the hands of a reliable and experienced printing company.
Printing company – check quality
Look for printing company investing in latest technology
Printing company – do they deliver what you need?
Consider customer service of printing company
Reputation of printing company