Recommended Printing Companies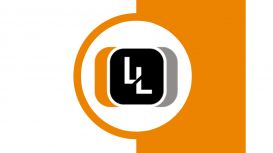 FEATURED

(1)

01233 220317
Lion Logos offer large and small format printing, from business cards, leaflets to vehicle sign writing, vehicle wrapping, signs, flags and printed banners. We offer a fast and friendly service. If

you require a design service we offer this too from just £20. Contact us with your requirements, we look forward to hearing from you.
Signs - Sign Trays - Stand-Off Letters - LED Signage - Site Signage - Hoarding - Site Boards - Panel and Post .
Industry-standard banner-grade PVC Suitable for both indoor and outdoor use Flame resistant to DIN4102 High-quality full-colour print Standard finishing included (see below) Each banner is printed and finished to your requirements.
Picked these up today great workmanship highly recommend.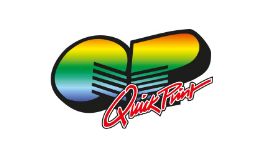 Quick Print UK are proud to be the UK's largest prize draw ticket printer – producing well over one hundred million raffle tickets every single year for an incredibly diverse range of clients who

come back to us again and again for all their fundraising events and activities! Why risk your fundraising raffle tickets with anyone else? Our customers keep recommending us, and keep coming back to us because, here at Quick Print UK, we take great pride in delivering our professional and comprehensive raffle ticket printing and design service, and always aim to offer you THE most competitive prices, not just on raffle ticket printing, but for a wide range of printed products including leaflets, posters, stationery, business cards, etc.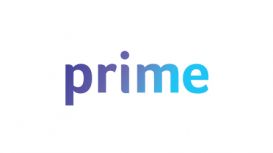 We are the market leaders in print quality and colour. Quality of product. Automation and APIs. Customer service. Our customers measure us on these three critical pillars of service. Our ISO 9001

accreditation demonstrates our commitment to quality production along with agreed Service Level Agreements (SLAs) delivers additional assurances and, ultimately, your peace of mind.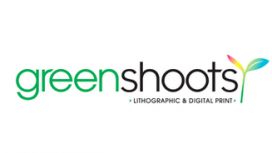 At Greenshoots we believe that expertise is central to providing our clients with the quality of service that they deserve. Lorna's career in print started in 1995. Since then she has gained wide

experience with a number of print companies throughout the region. She thrives on building relationships and meeting her customers' needs is the most important aspect of her working life.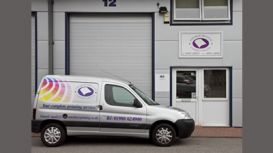 Amesbury Printing has been supplying local and national businesses with all their print needs for the last 20 years. So for a comprehensive, reliable and friendly service look no further than Amesbury

Printing. We are well established with an enthusiastic team always keen to fulfil your requirements. We offer a start to finish service from the graphic design through to the printed product.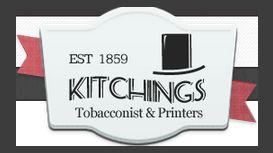 kitchings-printingandtobacco.co.uk
Since 1859, Kitchings has been well-established as one of the leading tobacconists in Telford. We stock a wide selection of cigarettes, cigars and loose tobacco for the most discerning of smokers, we

also supply a large variety of other high quality smoking equipment. In addition to this, we offer film processing and photo developing on site in our photo lab. For high quality products and services at competitive prices, look no further than the local experts at Kitchings.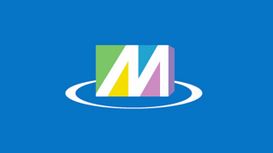 Offering design and print services in three main areas: lithographic, digital and large format printing. Our policy is to continue to invest in the latest technologies to ensure we can offer an

on-going comprehensive printing service at a great price. Whether you require Printed Leaflets, newsletters, business cards, Banners or Printed Flyers; we can help. Our printing equipment has been designed to give good quality print whatever the application.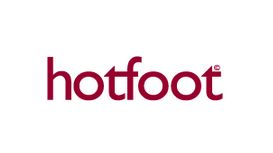 Hotfoot are a small graphic and web design company based in Lancaster, England. We provide results focussed design solutions for brand, print and the web. From the spark of an idea through to a

growing business, we can help get projects on track, make things happen and support you every step of the way. In 2010 we were nominated for 8 awards and were 3rd out of 250 companies in the grand prix final at the RAR Awards in London.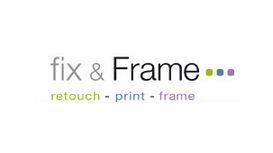 Welcome to Fix & Frame, the only UK online retailer to offer photo retouching, digital prints, canvases and custom framing online. Here you can restore old photographs, transform a treasured memory

into an art piece, or create unique and wonderful gifts. Use our simple online service today and you can turn your favourite photographs into eye catching canvas prints, create beautiful framed photos for the perfect wedding gift, or give your travel snaps the ultimate digital enhancement.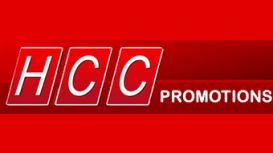 HCC Promotions are a design and printing company based in Warrington who specialise in digital printing, corporate clothing and graphic design. On the following pages you will find a brief description

of the company and the services we provide. We hope it will answer any query you may have but if not please don't hesitate to contact us as we will be more than pleased to help in any way we can.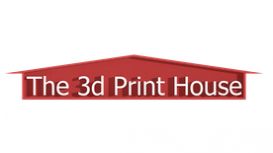 We are based in Southbourne in Bournemouth, 10 minutes walk from Pokesdown train station, situated on the main bus route between Bournemouth and Christchurch, with short stay parking outside the shop.

Feel free to call us, email us or come into the shop, we are open from 10am until 6pm Tuesday to Saturday.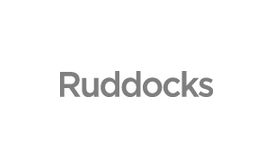 Welcome to Ruddocks - a business-to-business design, marketing & print company providing cost-effective communication solutions across the UK. It is because we can provide a complete service that

businesses come to us for marketing ideas, design, print, and sourcing of support materials.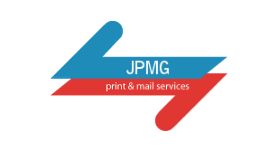 Established in 2000 solely for the Financial Services industry, JPMG have evolved into a highly motivated business partner within this sector, and through these partnerships JMPG produce and mail,

time critical and sensitive Shareplan documentation for a high percentage of FTSE companies. We have recently moved to new larger premises in order that we may grow our business steadily - just as we have for the last 12 years.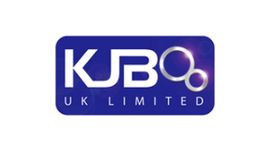 KJB have built an enviable reputation over the last 20 years for the quality, service and technical expertise that we offer. We specialise in high quality printing, often working for (but not

exclusively) colour critical corporate clients, whose expectations and exacting standards are paramount to their branding.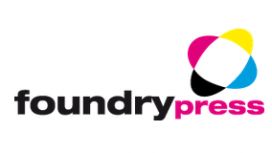 Through our relationship with C Level we have reduced our carbon footprint by off setting all of the carbon we produce. This means that your print job is carbon balanced. Being green doesn't have to

cost the earth - we still offer outstanding value on all business printing.
---
Printing company and their importance and essence are often overlooked by many. However, printing company and their work play a very important role and can contribute a lot to many businesses and the way they run. A printing company is very essential for the marketing efforts, advertising, and branding of so many companies and firms in a wide spectrum of industries, niches, business fields. Naturally, when working with a printing company, you want the best quality on a reasonable price, great customer service, quick and effective manner of work, experience at design, etc. Like any other aspect of marketing, a printing company can help your company a lot by providing you with high-quality and attractive marketing and advertising materials. When something has your business' name and logo on it, you want a quality that represents your business in the best, most professional way and corresponds with your targeted client base. Therefore, finding a reliable printing company you like is very essential for the development and growth of your business. Here is your helpful guide to narrowing down your choice of many printing companies operating on the market and choosing the best one.
Printing Company – Check Quality
The first and most important thing to do when choosing printing company is to first check the quality of their work and printing company' performance. First impressions hardly ever mislead and this is the case with printing company too. If a company wants to attract you as a client, they have to be able to show the best of their work. In addition, a reputable printing company have professional portfolios. When it comes to such visual businesses, portfolios are essential for a printing company and they have to showcase the whole variety of all sorts of projects performed by the printing company. The quality of the final print will definitely impact your brand and the way people think of your company. Therefore, the quality of all work performed by the printing company is very important and can either contribute to the success of your business or become an obstacle. So the main way to check the quality of work of printing company is to simply ask for samples. You can also view some samples of the websites of most of the printing company, but if you are requiring a more specific job, make sure to visit the offices of the printing company you are interested into. By viewing the samples in person, you will be able to see more from the paper quality, colour consistency, print quality, and other aspects of the job of printing company.
Look for Printing Company Investing in Latest Technology
In case the printing company is working with the latest technologies in their field, this is a good sign that the companies are striving to ensure high quality and you will be getting final products with high quality. The unmatched quality, colour consistency, clarity and precision is nowadays achieved with the help of modern and advanced technologies and digital printing. These modern methods of high-quality printing company are working with also ensure quicker results. Remember that the quality of all materials provided by the printing company is most probably going to reflect the quality of your own products and services in the eyes and minds of potential clients and customers.
Printing Company – Do They Deliver What You Need?
Every printing company offers a very wide variety of printing services. However, if you require a more specific printing job done, maybe it is a good idea to check out which printing company can deliver such a service. Also, make sure that the printing company can deliver the products you need in a timeframe that works for you and also that the final outcomes will fit your budget.
Consider Customer Service of Printing Company
Modern and advanced technologies of digital printing is important, but customer service is essential too. When narrowing down your choice of a printing company, you also want to make sure they offer a high level of customer service. So, when looking for a printing company, you want to work with those businesses that listen carefully and respect your requirements and they can effectively communicate different aspects of the job. The reliable printing company will take their time and even go out of their way to accomplish your requirements and desires. Therefore, working with a reputable and trustworthy printing company means working with businesses that regularly update you and keep you informed on any possible changes. Staff should be helpful and friendly and communication should be easy and quick.
Reputation of Printing Company
Of course, the first thing you are going to look for when choosing printing company is their reputation. No one will be happy to go to a printing company that look shady. You would like to go to a printing company with years of experience and a good reputation in their field, at least on a local level. The more time printing company have spent in the field, the more they will understand the business and the industry and will have more expertise. A reputable and experienced firm will also always do a final check over the work and make sure they are providing you with exactly the performance you want, expect, and pay for. At the end of the day, you don't want to pay for hundreds of flyers or business cards printed with a typo, right? A good way to check for the reputation of the printing company is by having a look at testimonials, referrals, and recommendations, both online and offline. It is easy to find reviews of a printing company online, however, if you have a chance, make sure to ask people you know about referrals. You want to be able to trust that your print job is in the hands of a reliable and experienced printing company.
Printing company – check quality
Look for printing company investing in latest technology
Printing company – do they deliver what you need?
Consider customer service of printing company
Reputation of printing company