Recommended Printing Companies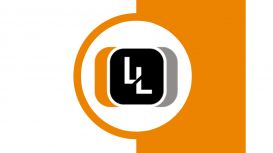 Lion Logos offer large and small format printing, from business cards, leaflets to vehicle sign writing, vehicle wrapping, signs, flags and printed banners. We offer a fast and friendly service. If

you require a design service we offer this too from just £20. Contact us with your requirements, we look forward to hearing from you.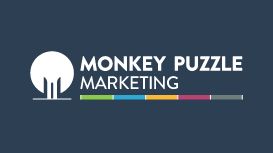 premium

(1)

020 8401 0006
Monkey Puzzle Marketing offer same day printing services across London, including business cards, brochures, large format roller banners and much more.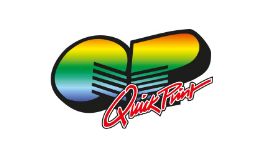 Quick Print UK are proud to be the UK's largest prize draw ticket printer – producing well over one hundred million raffle tickets every single year for an incredibly diverse range of clients who

come back to us again and again for all their fundraising events and activities! Why risk your fundraising raffle tickets with anyone else? Our customers keep recommending us, and keep coming back to us because, here at Quick Print UK, we take great pride in delivering our professional and comprehensive raffle ticket printing and design service, and always aim to offer you THE most competitive prices, not just on raffle ticket printing, but for a wide range of printed products including leaflets, posters, stationery, business cards, etc.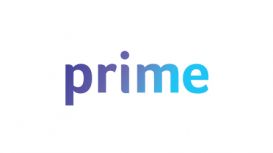 We are the market leaders in print quality and colour. Quality of product. Automation and APIs. Customer service. Our customers measure us on these three critical pillars of service. Our ISO 9001

accreditation demonstrates our commitment to quality production along with agreed Service Level Agreements (SLAs) delivers additional assurances and, ultimately, your peace of mind.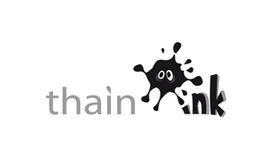 Thain Ink is based in Inverness, Scotland. I believe in the personal touch and as such all communication from the initial project briefing through to completion is done directly through myself, Karin

Hosie (Thain). I am a Graphic Artist with over 15 years experience in my field. I have worked previously for an in-house design agency, newspapers, in education, commercial printers and a specialist printers. As well as designing for print I have a BA (Hons) degree in Computer Animation.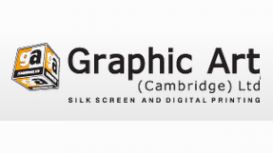 Graphic Art is a market leader in the design, development and manufacture of Membrane Keypads, Graphic Overlays, Labels and a diverse range of other products associated with the printed graphics

industry. Privately owned and with over 45 years of experience, we embrace the latest in both Silk Screen and Digital Printing technology to manufacture customer bespoke products to a wide range of market sectors.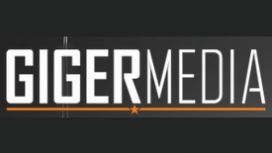 Unlike many other creatives we also provide 'client only' web hosting, professional domain registration and management, and email services. We are GIGER MEDIA. We provide companies with a single

source for brand, product, and business image, by bringing all your creative needs together. We do this through website design and development, graphic design and print, and photography.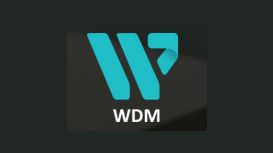 That approach has helped us to develop many long-term relationships with customers, partners and suppliers. Our longevity and success are based on one guiding principle: we do more. We do more to help

our customers achieve the results they want by combining excellent preparation with rigorous attention to detail and pride in a job well done; WDM is still a family owned and family run business.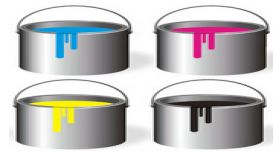 Bridgnorth Print Services offer all types of print and design services for business customers, personal requirements, local organisations and commercial clients including flyers, posters, business

cards, letterheads, business stationery, leaflets, brochures and booklets. With the vast majority of all our work done in-house we strive to offer very high standards of printing, to meet your deadlines at a competitive price with remarkably fast turnarounds.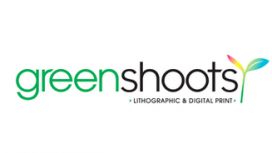 At Greenshoots we believe that expertise is central to providing our clients with the quality of service that they deserve. Lorna's career in print started in 1995. Since then she has gained wide

experience with a number of print companies throughout the region. She thrives on building relationships and meeting her customers' needs is the most important aspect of her working life.
---
Printing companies and their importance and essence are often overlooked by many. However, printing companies and their work play a very important role and can contribute a lot to many businesses and the way they run. Printing companies are very essential for the marketing efforts, advertising, and branding of so many companies and firms in a wide spectrum of industries, niches, business fields. Naturally, when working with printing companies, you want the best quality on a reasonable price, great customer service, quick and effective manner of work, experience at design, etc. Like any other aspect of marketing, printing companies can help your company a lot by providing you with high-quality and attractive marketing and advertising materials. When something has your business' name and logo on it, you want a quality that represents your business in the best, most professional way and corresponds with your targeted client base. Therefore, finding reliable printing companies you like is very essential for the development and growth of your business. Here is your helpful guide to narrowing down your choice of many printing companies operating on the market and choosing the best one.
Printing Companies – Check Quality
The first and most important thing to do when choosing printing companies is to first check the quality of their work and printing companies' performance. First impressions hardly ever mislead and this is the case with printing companies too. If a company wants to attract you as a client, they have to be able to show the best of their work. In addition, reputable printing companies have professional portfolios. When it comes to such visual businesses, portfolios are essential for printing companies and they have to showcase the whole variety of all sorts of projects performed by the printing companies. The quality of the final print will definitely impact your brand and the way people think of your company. Therefore, the quality of all work performed by printing companies is very important and can either contribute to the success of your business or become an obstacle. So the main way to check the quality of work of printing companies is to simply ask for samples. You can also view some samples of the websites of most of the printing companies, but if you are requiring a more specific job, make sure to visit the offices of the printing companies you are interested into. By viewing the samples in person, you will be able to see more from the paper quality, colour consistency, print quality, and other aspects of the job of printing companies.
Look for Printing Companies Investing in Latest Technology
In case printing companies are working with the latest technologies in their field, this is a good sign that the companies are striving to ensure high quality and you will be getting final products with high quality. Unmatched quality, colour consistency, clarity and precision is nowadays achieved with the help of modern and advanced technologies and digital printing. These modern methods high-quality printing companies are working with also ensure quicker results. Remember that the quality of all materials provided by printing companies is most probably going to reflect the quality of your own products and services in the eyes and minds of potential clients and customers.
Printing Companies – Do They Deliver What You Need?
The majority of printing companies offer a very wide variety of printing services. However, if you require a more specific printing job done, maybe it is a good idea to check out which printing companies can deliver such a service. Also, make sure that the printing companies can deliver the products you need in a timeframe that works for you and also that the final outcomes will fit your budget.
Consider Customer Service of Printing Companies
Modern and advanced technologies of digital printing is important, but customer service is essential too. When narrowing down your choice of printing companies, you also want to make sure they offer a high level of customer service. So, when looking for printing companies, you want to work with those businesses that listen carefully and respect your requirements and they can effectively communicate different aspects of the job. Reliable printing companies will take their time and even go out of their way to accomplish your requirements and desires. Therefore, working with reputable and trustworthy printing companies means working with businesses that regularly update you and keep you informed on any possible changes. Staff should be helpful and friendly and communication should be easy and quick.
Reputation of Printing Companies
Of course, the first thing you are going to look for when choosing printing companies is their reputation. No one will be happy to go for printing companies that look shady. You would like to go for printing companies with years of experience and a good reputation in their field, at least on a local level. The more time printing companies have spent in the field, the more they will understand the business and the industry and will have more expertise. A reputable and experienced firm will also always do a final check over the work and make sure they are providing you with exactly the performance you want, expect, and pay for. At the end of the day, you don't want to pay for hundreds of flyers or business cards printed with a typo, right? A good way to check for the reputation of printing companies is by having a look at testimonials, referrals, and recommendations, both online and offline. It is easy to find reviews of printing companies online, however, if you have a chance, make sure to ask people you know about referrals. You want to be able to trust that your print job is in the hands of reliable and experienced printing companies.
Printing companies – check quality
Look for printing companies investing in latest technology
Printing companies – do they deliver what you need?
Consider customer service of printing companies
Reputation of printing companies