Recommended Printing Companies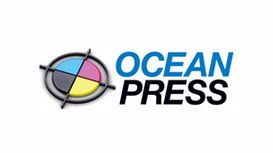 When it comes to printing, Ocean Press is the name you can trust in Lancing, near Brighton in Sussex. We have been working in the printing industry in the Brighton and Lancing area for over 30 years,

and are constantly learning new printing techniques and methods. Whatever you need to be printed, we have the knowledge to get it done for you, on time and to the highest standard.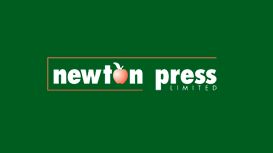 Office stationery supplies including letterheads and business cards represent your business; make the right impression first time with our printing services. Join our website and get to know about our

latest special offers first. We are a long established full colour printer and pride ourselves on working with our customers so we can produce high quality products at all times. We realise that the more our customers achieve the more they will come back to satisfy their needs.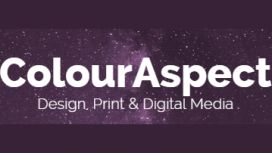 ColourAspect was formed in 2011 following the merger of two established print businesses. The team at ColourAspect are an unusual combination of management and creative experience in the print, design

and IT sectors. Our clients range from SOHO and SME to international businesses headquarted close to Heathrow airport. Our services start with creative design as most briefs from clients lead to that first. Then a discussion about the best route to your customers.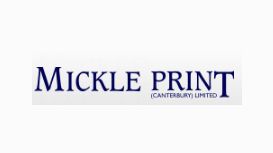 Mickle Print has been producing both Business Print and Personal Stationery in Canterbury, Kent for over 30 years. We pride ourselves on our personal service, from your initial enquiry, through to

final delivery. Our Lithographic and Digital Print facilities enable us to undertake all types of print, from Personal Stationery through to a full range of Commercial and Business print.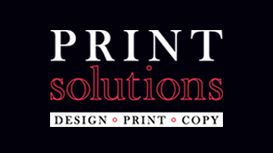 We offer a complete print and copying and creative design service and pride ourselves on our quality, value and first class service. Our all female print team will help you in every way possible with

our vast experience. We can produce copying while you wait and often deal with confidential documents. Our designer can turn your ideas in to reality and our new digital press will produce high quality vibrant prints.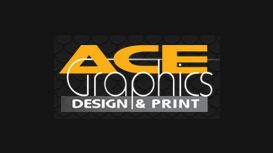 I have worked with many printing companies in the 30 years I have been in business & have never experienced the level of customer service that Ace Graphics provides. Their attention to detail, conduct

& professionalism is a joy & very refreshing. I feel very lucky to have found such a great company!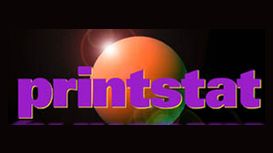 We offer a comprehensive design and printing service and specialise in the production of commercial literature and general stationery for a wide range of clients. From a complete stationery and

literature service for large businesses and organisations. We are proud of the personal service we provide and the long lasting business relationships we have with many of our customers.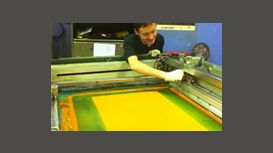 The Silk Screen Printer, part of the Wallace Print Group, offer a full range of screen printing services across the UK. Screen printing services include; screen printing spot colours, screen printing

varnishes, screen printing full colour process, screen print screen making, screen print film production and all manors of finishing including CAD cutting.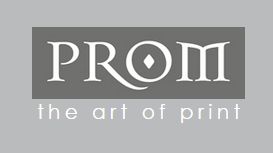 Once upon a time an Art & Design studio, display typesesetters, repro-house supplying Litho printers with films and proofs. We excel at fine quality fast response work - 80% of our work is completed

within 24 hours, only where there is complex finishing does it take longer. We have many clients among the local design community, a number of corporate clients, and a growing number of local businesses who now buy their own print.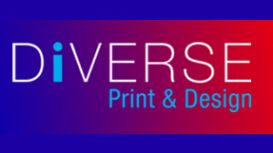 diverseprint-design.co.uk
Diverse Print & Design have over 30 years' experience in printing for individuals, companies and institutions. We can solve your problems when it comes to creative or customised printing requirements.

Our customers appreciate the quality of our work, our reliable, efficient service and the expert advice we're able to offer to ensure that professional touch for all your design and printing needs.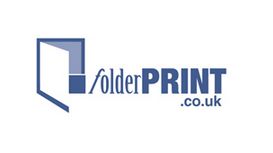 We offer a wide range of folder printing services, using superb litho quality printed folders with glued pockets. We can print to fit your timescale, with options to fit the tightest of budgets. Order

as few or as many printed folders as you like: Just Email or Post us your Artwork, or let us design projects & layouts for you. A FREE printed Proof is mailed to you before production starts.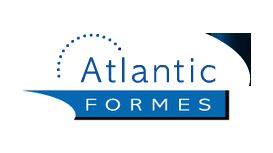 Located in Barnstaple, North Devon. We pride ourselves on our reputation, and with over 25 years experience in the trade, have come to realise that the most important factor in our success, is the

relationships we have forged with our customer base. This, together with excellent logistics here in the South West of England, allow us to offer, added value, quality and service, second to none. Have a good look around at our products and services.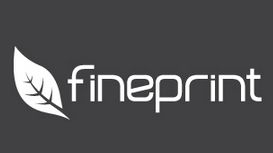 Our on-going investment in printing technology means that we offer the highest levels of quality and efficiency currently available in the market place, enabling our customers to receive high quality,

cost effective marketing material. Fine Print is the flexible printer of displays and graphics for all occasions and events.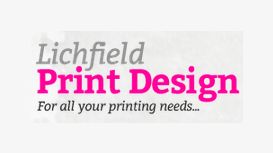 lichfieldprintdesign.co.uk
Formed in 2008, the first print service was originally started as the design arm of our main Company White Lodge Promotions Ltd (A family run, personalised clothing Company). Initially, this was only

set up as a sideline service for existing customers, utilising the existing in house design capability to offer a reliable design and print service. The initial product range was limited to just Business Cards and Leaflets!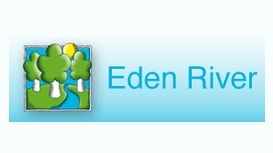 At Eden River Press we offer the expertise, quality and state-of-the-art techniques you would expect from a well-established print house. From litho to digital, finishing to distribution - we do it

all. Quality printing with first class customer service is our passion. It's what we've been offering businesses across Sussex and the South East since our presses started rolling in 1987.
---
Printing company and their importance and essence are often overlooked by many. However, printing company and their work play a very important role and can contribute a lot to many businesses and the way they run. A printing company is very essential for the marketing efforts, advertising, and branding of so many companies and firms in a wide spectrum of industries, niches, business fields. Naturally, when working with a printing company, you want the best quality on a reasonable price, great customer service, quick and effective manner of work, experience at design, etc. Like any other aspect of marketing, a printing company can help your company a lot by providing you with high-quality and attractive marketing and advertising materials. When something has your business' name and logo on it, you want a quality that represents your business in the best, most professional way and corresponds with your targeted client base. Therefore, finding a reliable printing company you like is very essential for the development and growth of your business. Here is your helpful guide to narrowing down your choice of many printing companies operating on the market and choosing the best one.
Printing Company – Check Quality
The first and most important thing to do when choosing printing company is to first check the quality of their work and printing company' performance. First impressions hardly ever mislead and this is the case with printing company too. If a company wants to attract you as a client, they have to be able to show the best of their work. In addition, a reputable printing company have professional portfolios. When it comes to such visual businesses, portfolios are essential for a printing company and they have to showcase the whole variety of all sorts of projects performed by the printing company. The quality of the final print will definitely impact your brand and the way people think of your company. Therefore, the quality of all work performed by the printing company is very important and can either contribute to the success of your business or become an obstacle. So the main way to check the quality of work of printing company is to simply ask for samples. You can also view some samples of the websites of most of the printing company, but if you are requiring a more specific job, make sure to visit the offices of the printing company you are interested into. By viewing the samples in person, you will be able to see more from the paper quality, colour consistency, print quality, and other aspects of the job of printing company.
Look for Printing Company Investing in Latest Technology
In case the printing company is working with the latest technologies in their field, this is a good sign that the companies are striving to ensure high quality and you will be getting final products with high quality. The unmatched quality, colour consistency, clarity and precision is nowadays achieved with the help of modern and advanced technologies and digital printing. These modern methods of high-quality printing company are working with also ensure quicker results. Remember that the quality of all materials provided by the printing company is most probably going to reflect the quality of your own products and services in the eyes and minds of potential clients and customers.
Printing Company – Do They Deliver What You Need?
Every printing company offers a very wide variety of printing services. However, if you require a more specific printing job done, maybe it is a good idea to check out which printing company can deliver such a service. Also, make sure that the printing company can deliver the products you need in a timeframe that works for you and also that the final outcomes will fit your budget.
Consider Customer Service of Printing Company
Modern and advanced technologies of digital printing is important, but customer service is essential too. When narrowing down your choice of a printing company, you also want to make sure they offer a high level of customer service. So, when looking for a printing company, you want to work with those businesses that listen carefully and respect your requirements and they can effectively communicate different aspects of the job. The reliable printing company will take their time and even go out of their way to accomplish your requirements and desires. Therefore, working with a reputable and trustworthy printing company means working with businesses that regularly update you and keep you informed on any possible changes. Staff should be helpful and friendly and communication should be easy and quick.
Reputation of Printing Company
Of course, the first thing you are going to look for when choosing printing company is their reputation. No one will be happy to go to a printing company that look shady. You would like to go to a printing company with years of experience and a good reputation in their field, at least on a local level. The more time printing company have spent in the field, the more they will understand the business and the industry and will have more expertise. A reputable and experienced firm will also always do a final check over the work and make sure they are providing you with exactly the performance you want, expect, and pay for. At the end of the day, you don't want to pay for hundreds of flyers or business cards printed with a typo, right? A good way to check for the reputation of the printing company is by having a look at testimonials, referrals, and recommendations, both online and offline. It is easy to find reviews of a printing company online, however, if you have a chance, make sure to ask people you know about referrals. You want to be able to trust that your print job is in the hands of a reliable and experienced printing company.
Printing company – check quality
Look for printing company investing in latest technology
Printing company – do they deliver what you need?
Consider customer service of printing company
Reputation of printing company