Recommended Printing Companies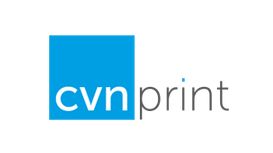 Based in South Shields Tyne and Wear, CVN Print are South Tyneside's leading printing company offering a wide range of services including digital print, litho print, large format print, graphic design

and web design. With over 30 years experience we are recognised for offering high quality products, fast turnaround and a professional friendly service.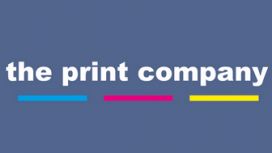 We'll get your name on it - it's that simple. Your name, your brand, your business. We're fast, flexible and competitive. We're here to make your job easier. Our work is bespoke to you and your

individual requirements. Return our Quote Request Form and you'll receive a quote, bespoke to you, usually within an hour, - and if that's not quick enough, simply pick up the phone. When you call us you'll speak to a knowledgeable person who will be able to assist, advise and quote your requirements.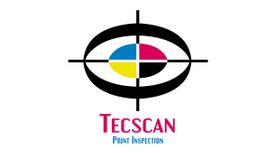 For thirty years, Tecscan has served the print industry with creative solutions to production problems, developing a deep understanding of common and niche issues that can adversely affect a print

run. It's this knowledge that is our greatest asset to our customers, allowing us to consider each situation as a unique challenge from start to finish.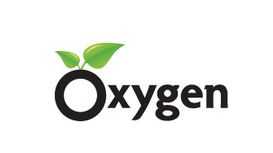 We print all the office and marketing items you could need including: stationery, business cards, leaflets, brochures, posters, promotional items, Christmas cards, folders, banner stands, internal and

external signage, stickers, door hangers, calendars and show cards.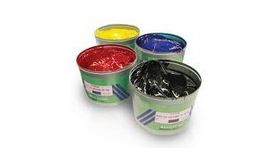 Arhiann was established in 2001 with the intention of focusing in providing direct mailing and printing services for a variety of companies, but with a focus on smaller mailings. Naturally this has

meant that we supply a fair few SMEs, but also number public autorities, charities and blue chip clients within our client list. Always with an eye on the most cost effective means of processing a job, and with attention to detail we have established a small but loyal customer base.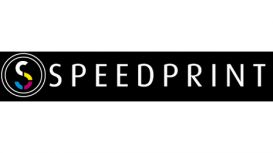 We pride ourselves on our quality, service and competitive prices and we offer a complete service to clients throughout the Highlands and Islands of Scotland. From colour flyer printing and brochures

to large format plans, business cards and banners, we can promise you a prompt, courteous and efficient service.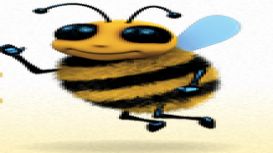 Print onto almost any hard flat surface with our large format printing - doors, panels, tiles - and open up a whole new world of opportunities to personalise your products, your business and your

home. Ideal for forecourt and in-store signage, display panels and any application which requires dramatic and graphical impact. We're the best large format printer in Stafford, Stone, Stoke, Birmingham, West Midlands and Staffordshire!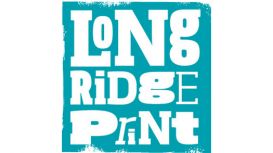 The philosophy of our company is to invest in the best people and plant possible, in turn providing the best quality and service. It is this philosophy that has led to Longridge having one of the most

modern factories in the country, producing some of the highest quality print, with repro, print and finishing all under one roof. Over the years, Longridge has worked closely with all its customers to push the boundaries of the printing process.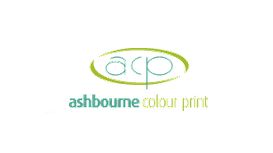 ashbournecolourprint.co.uk
The workflow within our organisation has been designed so that orders progress efficiently through our production site. To provide a 24 hours a day printing service with FREE NEXT DAY DELIVERY on a

wide selection of products and services from Business Cards, Letterheads and Leaflets through to Booklets and Brochures - as well as security print with intergrated safety and anti-counterfeit features. Achievement of this policy involves all of our staff being fully committed towards this objective.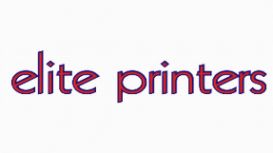 All we require is the text and images that are going to be on your banner or sign and our design team will create a draft artwork for your banner or sign for approval. We supply signs on metal,

acrylic or plastic boards of varying thicknesses and custom sizes especially for your needs. Translucent signs are also supplied for light boxes. Our banners can be supplied and printed on a wide range of sizes and colours.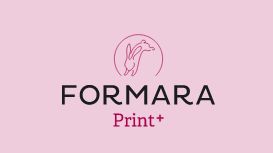 Known as the "leafy" suburb, the Borough stretches from Ilford and Seven Kings in the south, through Newbury Park and Barkingside, to Woodford Green, Woodford Bridge and Hainault in the north. We

print a wide range of colour and black and white documents for Redbridge Council and deliver all over the Borough.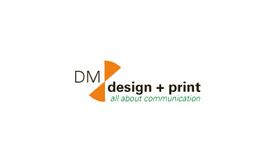 We work on projects from full marketing campaigns to reprinting single sets of business cards. We work with forward-thinking businesses and charities, so you would be in good company. As such you

would expect us to offer quality products at competitive prices linked to excellent service standards, which of course we do, but what makes DM Design + Print special is our approach to business.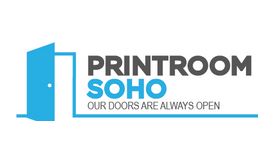 Tighter deadlines make greater demands. Leave your work with us at anytime and we'll work overnight, so you can go home and have sweet dreams instead of deadline nightmares. As a Company, we strongly

believe in our social responsibility to the environment. To demonstrate our active commitment to this, we ensure all our suppliers have a Renewable Resources Policy. Furthermore our paper suppliers must adhere to strict guidelines as set out by the Forest Stewardship Council.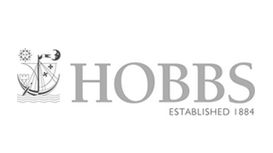 On 23rd April 2015 a 'Cake & Savoury Sale' was held at Hobbs the Printers to raise funds for Help for Heroes, a charity that helps support wounded servicemen and women who have suffered life-changing

injuries in the course of their duties for their country. For these selfless people, it is after the din of battle has quietened that the real fight begins - a fight that may last for the rest of their lives. As a result of much baking, the Hobbs staff raised £340 for this very worthwhile charity.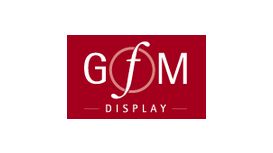 GFM Display specialises in large format printing for use at exhibitions, trade shows and events. Other services we offer include mounting & laminating, CD printng & copying, drum scanning, vinyl cut

signs, vehicle graphics, exterior all weather full colour vinyl banners, roller banners, pop up stands, and Twist stands. We supply museums, retailers, hotels, leisure providers, photographers, designers, educational establishments with promotional and point of sale graphics.
---
Printing company and their importance and essence are often overlooked by many. However, printing company and their work play a very important role and can contribute a lot to many businesses and the way they run. A printing company is very essential for the marketing efforts, advertising, and branding of so many companies and firms in a wide spectrum of industries, niches, business fields. Naturally, when working with a printing company, you want the best quality on a reasonable price, great customer service, quick and effective manner of work, experience at design, etc. Like any other aspect of marketing, a printing company can help your company a lot by providing you with high-quality and attractive marketing and advertising materials. When something has your business' name and logo on it, you want a quality that represents your business in the best, most professional way and corresponds with your targeted client base. Therefore, finding a reliable printing company you like is very essential for the development and growth of your business. Here is your helpful guide to narrowing down your choice of many printing companies operating on the market and choosing the best one.
Printing Company – Check Quality
The first and most important thing to do when choosing printing company is to first check the quality of their work and printing company' performance. First impressions hardly ever mislead and this is the case with printing company too. If a company wants to attract you as a client, they have to be able to show the best of their work. In addition, a reputable printing company have professional portfolios. When it comes to such visual businesses, portfolios are essential for a printing company and they have to showcase the whole variety of all sorts of projects performed by the printing company. The quality of the final print will definitely impact your brand and the way people think of your company. Therefore, the quality of all work performed by the printing company is very important and can either contribute to the success of your business or become an obstacle. So the main way to check the quality of work of printing company is to simply ask for samples. You can also view some samples of the websites of most of the printing company, but if you are requiring a more specific job, make sure to visit the offices of the printing company you are interested into. By viewing the samples in person, you will be able to see more from the paper quality, colour consistency, print quality, and other aspects of the job of printing company.
Look for Printing Company Investing in Latest Technology
In case the printing company is working with the latest technologies in their field, this is a good sign that the companies are striving to ensure high quality and you will be getting final products with high quality. The unmatched quality, colour consistency, clarity and precision is nowadays achieved with the help of modern and advanced technologies and digital printing. These modern methods of high-quality printing company are working with also ensure quicker results. Remember that the quality of all materials provided by the printing company is most probably going to reflect the quality of your own products and services in the eyes and minds of potential clients and customers.
Printing Company – Do They Deliver What You Need?
Every printing company offers a very wide variety of printing services. However, if you require a more specific printing job done, maybe it is a good idea to check out which printing company can deliver such a service. Also, make sure that the printing company can deliver the products you need in a timeframe that works for you and also that the final outcomes will fit your budget.
Consider Customer Service of Printing Company
Modern and advanced technologies of digital printing is important, but customer service is essential too. When narrowing down your choice of a printing company, you also want to make sure they offer a high level of customer service. So, when looking for a printing company, you want to work with those businesses that listen carefully and respect your requirements and they can effectively communicate different aspects of the job. The reliable printing company will take their time and even go out of their way to accomplish your requirements and desires. Therefore, working with a reputable and trustworthy printing company means working with businesses that regularly update you and keep you informed on any possible changes. Staff should be helpful and friendly and communication should be easy and quick.
Reputation of Printing Company
Of course, the first thing you are going to look for when choosing printing company is their reputation. No one will be happy to go to a printing company that look shady. You would like to go to a printing company with years of experience and a good reputation in their field, at least on a local level. The more time printing company have spent in the field, the more they will understand the business and the industry and will have more expertise. A reputable and experienced firm will also always do a final check over the work and make sure they are providing you with exactly the performance you want, expect, and pay for. At the end of the day, you don't want to pay for hundreds of flyers or business cards printed with a typo, right? A good way to check for the reputation of the printing company is by having a look at testimonials, referrals, and recommendations, both online and offline. It is easy to find reviews of a printing company online, however, if you have a chance, make sure to ask people you know about referrals. You want to be able to trust that your print job is in the hands of a reliable and experienced printing company.
Printing company – check quality
Look for printing company investing in latest technology
Printing company – do they deliver what you need?
Consider customer service of printing company
Reputation of printing company