Recommended Printing Companies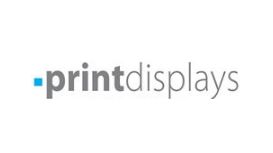 Printdisplays is a large format digital print company, situated between Leamington Spa and Warwick, in the heart of England, we provide the highest quality printing solution around. Having been

established for 30 years we have a dedicated and qualified team of professionals with over 50 years experience in digital production.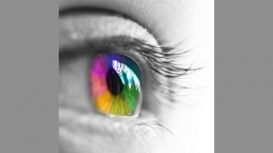 willowdesignandprint.co.uk
Established in 1992 Willow Design and Print is a long established business operating in the heart of the Black Country for over 25 years. We are a family run business that covers all aspects of

printing requirements, including all types of Commercial printing including the following:- Letterheads Compliment Slips Invoices and Delivery Notes.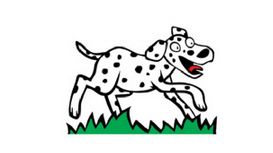 spottydogsignsandprint.co.uk
We started trading in 2006. Before becoming Spotty Dog Signs & Print we were just 'Spotty Dog Signs' and were sign makers only until 2009. We found that our good reputation specialising in signs was

growing, alongside this we were getting lots of requests to design business cards & other print. We were being asked if we supplied business cards so often that the decision was made to offer this service.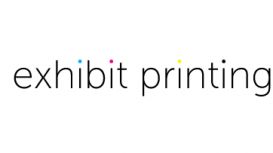 Exhibit Printing Ltd is able to offer a wide range of printing and graphic services. As a printer we pride ourselves on our in-house production and the knowledge of printing that comes with daily

hands-on work. We work with a range of clients, offering products ranging from fine art giclée printing for art exhibitions through to commercial signage and banner production.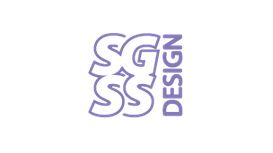 SGSS Design is a one stop shop for everything from graphic design to website design, corporate identity to illustration. We are equally happy to produce a one off business card, poster or an

illustration. SGSS support our clients through the entire design process. From placing print with selected local printers and online litho or digital print specialists. Choosing the best company for the job at the right price. We also host many of our clients websites on our own dedicated server.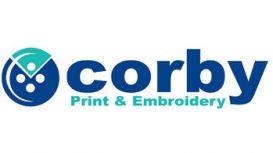 corbyprintandembroidery.co.uk
Do you need custom printing and embroidery for your business, club, football team, group or church? Corby Print & Embroidery supply an extensive range of high quality corporate wear and promotional

clothing together with an innovative selection of business gifts. Items available include embroidered polo shirts, sweatshirts, fleece jackets and printed t-shirts.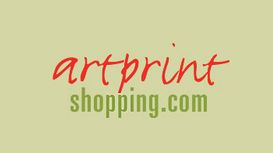 Our Mail Order Service Company dates back to 1987 providing quality art prints to Collectors, Gift Purchasers and as Home and Office Decor. We offer prints, for you to have framed to your

specification. Alternatively, many prints are shown as being available with the option of a bevelled overmount, ready for you to have framed. In some instances, we offer a framed print. The available options are listed on each product page. Enjoy selecting your Art Prints.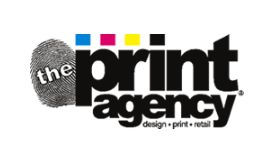 The Print Agency, a family-run printing business in Ferndown, Bournemouth, was the born of Mike's unrivalled knowledge of large format printing coupled with his passion for customer care. From our

humble beginnings in our dining room to The Triangle, then to the top floor in Canford Chambers and now in our spacious and airy printing offices in Ferndown, we have gained a reputation for 'going that extra mile' for our customers.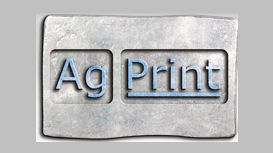 Using the right materials and method of print is critical to the quality and success of your print project. That's why we are always happy to discuss your requirements and make any recommendations

regarding materials, methods of print and finishes to enhance the final product. There are many benefits in using our Digital Print Service including, faster turnarounds, smaller print run capabilities, DL to A1 size prints, photograph quality printing and most importantly reasonable pricing.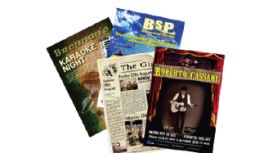 At Tay Valley Design, we specialise in providing quality printing and stunning design. Since 2007 we have been specialising in Graphic Design and now offer a full printing service. We provide, through

our print partners, high quality full colour litho and digital printing and offer a complete all round design service.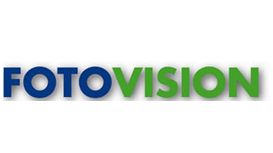 The North of England's largest 35mm photo processor, offering a comprehensive range of digital photo printing, traditional film processing including 35mm, 110,126. APS, disposable cameras, fotogifts

and garment decoration. Serving the retail trade, including camera shops and professional photographers via collection service and mail order. A no nonsense returns policy and a wealth of experience means you can shop with confidence.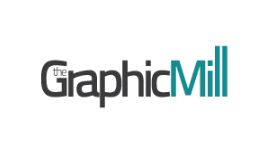 Our team at the Graphic Mill will work with you to maximise your visual presence. We'll provide exactly what you need on time, every time. We manage the entire process from production through to

installation, so you have just one point of contact and straightforward project management. We are experienced in using a very wide and innovative range of materials for our work.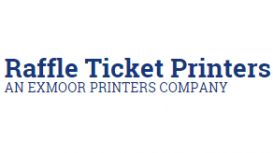 We have been printing raffle and draw tickets for over 10 years. In this time we have built a fast and efficient service building on out strengths and experiences. We utilize the latest in raffle

ticket print technology & all our printing is done on state of the art digital presses. We combine this with a traditional hands- on approach and all orders are checked by eye for printing errors before being boxed by hand and sent to you.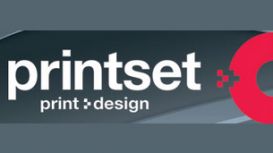 We can accommodate almost any print & design project no matter how small or large, using the best litho and latest digital printing equipment available. The wealth of experience, excellent trade

contacts and purchasing power have made Leighton achieve fast turnovers with substantial cost reductions. By removing the complexity and unnecessary expense we allow you to get more for your budget.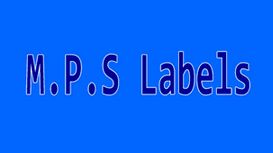 We are a UK Registered company (Company No. 01703385), established over 30 years, we are a specialist in pharmacy label dispensing and price marking guns and labels. Based in Kent we service

businesses all over the United Kingdom. We produce bespoke pharmacy labels, for use with computers, on a good quality vellum paper with removable adhesive, specially formulated for the pharmacy trade. We pride ourselves in the quality of our products and high customer service standards.
---
Printing company and their importance and essence are often overlooked by many. However, printing company and their work play a very important role and can contribute a lot to many businesses and the way they run. A printing company is very essential for the marketing efforts, advertising, and branding of so many companies and firms in a wide spectrum of industries, niches, business fields. Naturally, when working with a printing company, you want the best quality on a reasonable price, great customer service, quick and effective manner of work, experience at design, etc. Like any other aspect of marketing, a printing company can help your company a lot by providing you with high-quality and attractive marketing and advertising materials. When something has your business' name and logo on it, you want a quality that represents your business in the best, most professional way and corresponds with your targeted client base. Therefore, finding a reliable printing company you like is very essential for the development and growth of your business. Here is your helpful guide to narrowing down your choice of many printing companies operating on the market and choosing the best one.
Printing Company – Check Quality
The first and most important thing to do when choosing printing company is to first check the quality of their work and printing company' performance. First impressions hardly ever mislead and this is the case with printing company too. If a company wants to attract you as a client, they have to be able to show the best of their work. In addition, a reputable printing company have professional portfolios. When it comes to such visual businesses, portfolios are essential for a printing company and they have to showcase the whole variety of all sorts of projects performed by the printing company. The quality of the final print will definitely impact your brand and the way people think of your company. Therefore, the quality of all work performed by the printing company is very important and can either contribute to the success of your business or become an obstacle. So the main way to check the quality of work of printing company is to simply ask for samples. You can also view some samples of the websites of most of the printing company, but if you are requiring a more specific job, make sure to visit the offices of the printing company you are interested into. By viewing the samples in person, you will be able to see more from the paper quality, colour consistency, print quality, and other aspects of the job of printing company.
Look for Printing Company Investing in Latest Technology
In case the printing company is working with the latest technologies in their field, this is a good sign that the companies are striving to ensure high quality and you will be getting final products with high quality. The unmatched quality, colour consistency, clarity and precision is nowadays achieved with the help of modern and advanced technologies and digital printing. These modern methods of high-quality printing company are working with also ensure quicker results. Remember that the quality of all materials provided by the printing company is most probably going to reflect the quality of your own products and services in the eyes and minds of potential clients and customers.
Printing Company – Do They Deliver What You Need?
Every printing company offers a very wide variety of printing services. However, if you require a more specific printing job done, maybe it is a good idea to check out which printing company can deliver such a service. Also, make sure that the printing company can deliver the products you need in a timeframe that works for you and also that the final outcomes will fit your budget.
Consider Customer Service of Printing Company
Modern and advanced technologies of digital printing is important, but customer service is essential too. When narrowing down your choice of a printing company, you also want to make sure they offer a high level of customer service. So, when looking for a printing company, you want to work with those businesses that listen carefully and respect your requirements and they can effectively communicate different aspects of the job. The reliable printing company will take their time and even go out of their way to accomplish your requirements and desires. Therefore, working with a reputable and trustworthy printing company means working with businesses that regularly update you and keep you informed on any possible changes. Staff should be helpful and friendly and communication should be easy and quick.
Reputation of Printing Company
Of course, the first thing you are going to look for when choosing printing company is their reputation. No one will be happy to go to a printing company that look shady. You would like to go to a printing company with years of experience and a good reputation in their field, at least on a local level. The more time printing company have spent in the field, the more they will understand the business and the industry and will have more expertise. A reputable and experienced firm will also always do a final check over the work and make sure they are providing you with exactly the performance you want, expect, and pay for. At the end of the day, you don't want to pay for hundreds of flyers or business cards printed with a typo, right? A good way to check for the reputation of the printing company is by having a look at testimonials, referrals, and recommendations, both online and offline. It is easy to find reviews of a printing company online, however, if you have a chance, make sure to ask people you know about referrals. You want to be able to trust that your print job is in the hands of a reliable and experienced printing company.
Printing company – check quality
Look for printing company investing in latest technology
Printing company – do they deliver what you need?
Consider customer service of printing company
Reputation of printing company