Recommended Printing Companies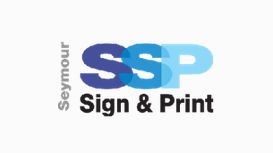 seymoursignandprint.co.uk
Seymour Sign & Print's goal is simple. To be the first choice for signage and print in Salford, by providing you with a professional and personal service accompanied by ingenious and unique designs.

Our team takes the upmost pride in ensuring you receive the best service and advice, and that your graphics work for you, regardless of whether it's a PVC Banner for a fund raising event, or signage for single car or fleet of vans.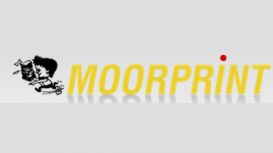 Moorprint is a family run business with over 30 years in the Print Industry. We work with a wide range of organisations both locally and throughout the UK. We have built long lasting relationships

with a wide range of sectors including Estate Agents, Property Specialists, Leisure, Tourism, the Travel and Care Industry to name but a few. We work closely with our clients to meet budgets and deadlines and pride ourselves by providing a quality product.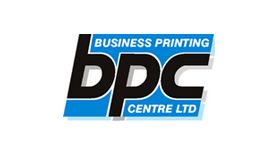 businessprintingcentre.co.uk
Business Printing Centre are a concept to completion printers based in Hemel Hempstead offering a full range of printing services for businesses throughout the UK. We cover all aspects of the printing

process from design, proofing and approval to delivery of the finished item from a single colour business card to full colour brochures.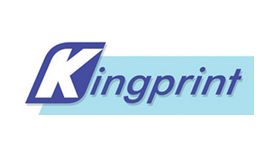 We are a trusted team of printers in Luton providing a complete product and service range throughout the local Bedfordshire and Hertfordshire areas. From business stationery and leaflets to brochures

and restaurant menus, we use our many years of professional trade experience to deliver bespoke printing solutions at a competitive price. We can supply our Printers in Dunstable and handle orders of any size and volume.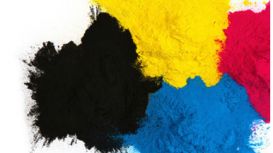 So this is our shop, here we create design work that goes all over the world, it still amazes me! But I guess that is the power of the Internet! In the shop we can also print your short run digitally

printed poster's, flyer's, leaflet's, pretty much anything, including up to 60 page booklets at A4 & A5.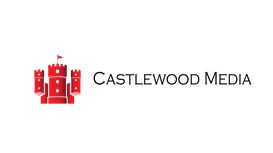 We are a company that still recognises the importance of specialist service and old fashioned honesty. We work with the latest software and technology to ensure robust designs, with the highest level

of front end usability, customer satisfaction and overall quality. At the same time we recognise that the needs of every customer are different, and it is our aim to make sure we find the best design for you and your particular requirements.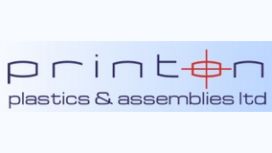 Printon is a sub-contract printing company offering a service to companies and individuals that require their products branded or decorated. Using specialist pad printing and hot foil printing

equipment with over 30 years experience in the trade, we can offer a print solution for almost any product.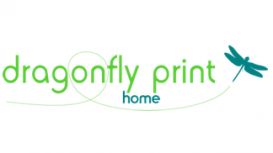 We are a family run UK based design & print company specialising in fun & unique stationery for special occasions. Our work includes everything from save the date cards to wedding invitations & table

plans. Our aim is to make bespoke stationery at affordable prices - so that every bride can have the wedding she has dreamed of!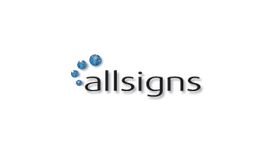 Allsigns is a Cumbrian business with a national reputation. We pride ourselves on providing high quality services available to everyone at competitive prices. Allsigns proprietor Steve Gordon has a

natural flair for design, involved in the world of signs for over 18 years, his experience and perfectionist approach to the business ensures that nothing goes unnoticed.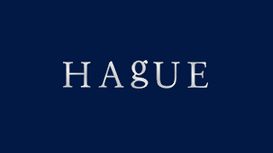 Offering an extensive range of business printing solutions, Hague is also a full member of the International Hologram Manufacturers Association (IHMA) and our management procedures are fully compliant

with BS EN ISO 2008. At Hague we offer our customers outstanding, end-to-end solutions and printed documents for clients across the globe that offer the highest levels of security currently available on the market today.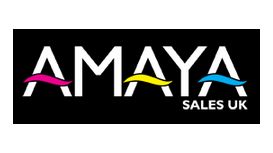 Amaya Sales UK Ltd. specialise in the supply of Embroidery Machines, Direct to Garment Printers, Flat Bed Digital printers, associated Software and Accessories. We provide a complete service to the

embroidery and digital print garment industry, from small business start-ups to large established set ups. Our fully experienced team have over 30 years experience in the industry and have the expertise to help and advise in all aspects of the business.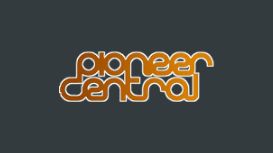 We specialise in high quality lithographic and digital printing using state of the art technology. If it's anything from a business card, or a club flyer, right up to high end corporate specialist

brochures with bespoke finishes then Pioneer Central is the solution to all your printing requirments for 2009 and beyond. We pride ourselves on our fast turnaround, and are open 24/7 and we will respond to the tightest deadlines.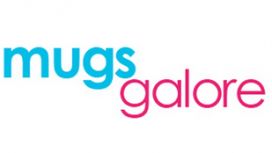 Mugs Galore are the leading UK trade only supplier of printed Ceramic, Glassware and plastic mugs and tableware for the promotions industry. We produce work of a quality and service that is unrivalled

in the industry and have thousands of happy customers that trust Mugs Galore implicitly to deliver the goods when it comes to promotional items for their clients.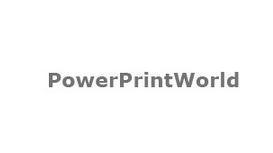 The group came about in 1998 since when we have designed and printed a huge number of varied products for a wide client base, large medium and small, inclusing SME's. Workflow in managed on on a

variety of platesetters, presses, both litho and digital, and finishing machines. KBA, Heidelberg, Roland and Xeikon to name a few. Finishing options include lamination, round cornering, folding, stitching, scoring, numbering, padding, cutting and creasing.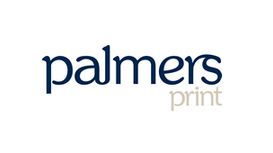 Hi, we're Palmers Print. Based in Bury St Edmunds, we provide first-class print management solutions to businesses in Suffolk, Essex, Cambridge, London and beyond. We're knowledgeable, practical,

proactive and straight talking. And we have two favourite words: 'can do'. Whatever the challenge, whatever the deadline, you can rely on us to deliver on time and on budget.
---
Printing company and their importance and essence are often overlooked by many. However, printing company and their work play a very important role and can contribute a lot to many businesses and the way they run. A printing company is very essential for the marketing efforts, advertising, and branding of so many companies and firms in a wide spectrum of industries, niches, business fields. Naturally, when working with a printing company, you want the best quality on a reasonable price, great customer service, quick and effective manner of work, experience at design, etc. Like any other aspect of marketing, a printing company can help your company a lot by providing you with high-quality and attractive marketing and advertising materials. When something has your business' name and logo on it, you want a quality that represents your business in the best, most professional way and corresponds with your targeted client base. Therefore, finding a reliable printing company you like is very essential for the development and growth of your business. Here is your helpful guide to narrowing down your choice of many printing companies operating on the market and choosing the best one.
Printing Company – Check Quality
The first and most important thing to do when choosing printing company is to first check the quality of their work and printing company' performance. First impressions hardly ever mislead and this is the case with printing company too. If a company wants to attract you as a client, they have to be able to show the best of their work. In addition, a reputable printing company have professional portfolios. When it comes to such visual businesses, portfolios are essential for a printing company and they have to showcase the whole variety of all sorts of projects performed by the printing company. The quality of the final print will definitely impact your brand and the way people think of your company. Therefore, the quality of all work performed by the printing company is very important and can either contribute to the success of your business or become an obstacle. So the main way to check the quality of work of printing company is to simply ask for samples. You can also view some samples of the websites of most of the printing company, but if you are requiring a more specific job, make sure to visit the offices of the printing company you are interested into. By viewing the samples in person, you will be able to see more from the paper quality, colour consistency, print quality, and other aspects of the job of printing company.
Look for Printing Company Investing in Latest Technology
In case the printing company is working with the latest technologies in their field, this is a good sign that the companies are striving to ensure high quality and you will be getting final products with high quality. The unmatched quality, colour consistency, clarity and precision is nowadays achieved with the help of modern and advanced technologies and digital printing. These modern methods of high-quality printing company are working with also ensure quicker results. Remember that the quality of all materials provided by the printing company is most probably going to reflect the quality of your own products and services in the eyes and minds of potential clients and customers.
Printing Company – Do They Deliver What You Need?
Every printing company offers a very wide variety of printing services. However, if you require a more specific printing job done, maybe it is a good idea to check out which printing company can deliver such a service. Also, make sure that the printing company can deliver the products you need in a timeframe that works for you and also that the final outcomes will fit your budget.
Consider Customer Service of Printing Company
Modern and advanced technologies of digital printing is important, but customer service is essential too. When narrowing down your choice of a printing company, you also want to make sure they offer a high level of customer service. So, when looking for a printing company, you want to work with those businesses that listen carefully and respect your requirements and they can effectively communicate different aspects of the job. The reliable printing company will take their time and even go out of their way to accomplish your requirements and desires. Therefore, working with a reputable and trustworthy printing company means working with businesses that regularly update you and keep you informed on any possible changes. Staff should be helpful and friendly and communication should be easy and quick.
Reputation of Printing Company
Of course, the first thing you are going to look for when choosing printing company is their reputation. No one will be happy to go to a printing company that look shady. You would like to go to a printing company with years of experience and a good reputation in their field, at least on a local level. The more time printing company have spent in the field, the more they will understand the business and the industry and will have more expertise. A reputable and experienced firm will also always do a final check over the work and make sure they are providing you with exactly the performance you want, expect, and pay for. At the end of the day, you don't want to pay for hundreds of flyers or business cards printed with a typo, right? A good way to check for the reputation of the printing company is by having a look at testimonials, referrals, and recommendations, both online and offline. It is easy to find reviews of a printing company online, however, if you have a chance, make sure to ask people you know about referrals. You want to be able to trust that your print job is in the hands of a reliable and experienced printing company.
Printing company – check quality
Look for printing company investing in latest technology
Printing company – do they deliver what you need?
Consider customer service of printing company
Reputation of printing company