Recommended Printing Companies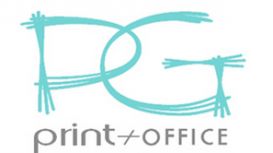 pgprintandofficeservices.co.uk
From early days in London as a Trilingual Editorial Assistant for an International Charity through to PA to a Managing Director in one of the UK's largest and oldest construction companies with

operations world-wide, a Personal and Professional Service combined with Excellence has always been the priority.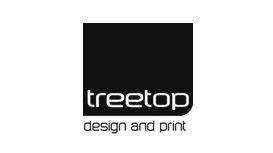 treetopdesignandprint.com
As one of the most modern commercial printers in the South East, we have a long established reputation for providing exceptional reliability, with high quality, cost effective print solutions to a

wide range of clients. Treetop provides a vast spectrum of printing potential from business cards, to marketing materials, to catalogues and brochures as well as creative concept design all from within our in house capability.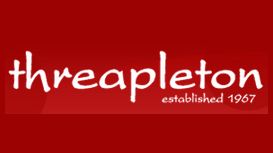 threapletonprinters.co.uk
Threapleton Printers have been producing personalised raffle tickets, sometimes known as draw tickets and lottery tickets, since the early 1980 's, gaining many years experience of your fundraising

needs. As a leading manufacturer based in Blackpool, in the north west of England we supply many organisations - Schools; Hospices; Churches; Football Clubs; Sports Associations; Medical / Animal Charities; Scouts / Guides and a wide range of both local and national charity fundraisers.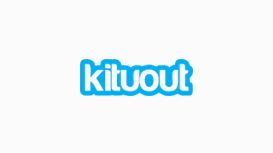 We have been supplying our clients with Large Format, T-Shirt Printing and Embroidery for over a decade. Using our extensive printing and finishing equipment, and our experienced digital printing,

design and production staff, we can advise and guide you to supply printing for all your business needs at very competitive prices.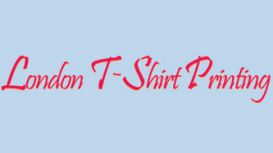 London T-Shirt Printing was started in 2003 to fill a gap in the market for high-quality T-Shirt printing and to fulfil the needs of its sister company London Embroidery. As it has grown, London

T-Shirt Printing has developed its client base, supplying printed clothing to leading companies across the UK and Europe. Our standards are high at London T-Shirt Printing and we are a team of professionals that work hard to produce the highest quality custom garments to the industry.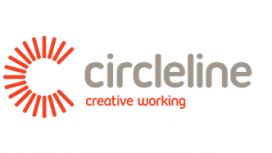 We are proud of the long term relationships we have forged with a number of our clients (many of whom have been with us from day one), built quite simply on trust and consistently high standards of

work. We have expertise to tackle the most demanding projects; the resources to create fresh, exciting ideas and, most importantly the skills to put those ideas into practice.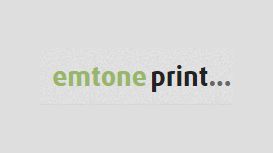 Emtone offer award-winning print with personal customer service to all kinds of clients in Bath, Bristol + the South West, the M4 corridor, and London. Founded and built on bespoke litho print, we're

delighted to now offer short run digital print and large format print too.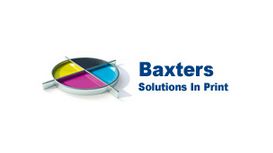 Established in 1856. One thing is for sure, Baxters is a company that has withstood the test of time. In an era when companies come and go, we are a solid performer, bringing you, the customer,

quality printed products again and again. Offering a comprehensive in-house print service - from initial concept through to Solutions in Print - our quality and service comes first whilst working closely with our customers to achieve outstanding results.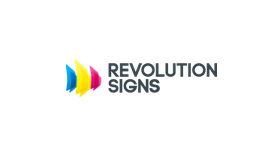 Based in Essex, London Revolution Signs are a specialist in UV Flatbed and digital printing, finishing and design aiding a vast number of industries throughout the UK. We have gained a solid

reputation for providing premium quality products, particularly specialising in large scale uv flatbed printing and digital printing. Over the last eleven years Revolution Signs has grown to be one of the leading players in flatbed printing and finishing.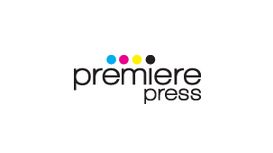 At Premiere Press, close customer liaison has always proved paramount in the success of our business and as a result we print work for many high profile companies. Whilst specialising in multi colour

print, we will always be delighted to print any job, no matter how large, small, complex or unusual. At Premiere Press we understand the importance of our customers' needs for a high quality, cost-efficient service while at the same time ensuring they meet agreed deadlines and budgets.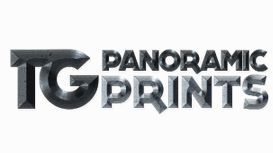 The LumeJet S200 features new, photonic technology to print digitally on standard photographic roll paper. LumeJet digital print head achieves ultra high resolution, pinpoint accuracy with all the

benefits of photo paper - true contone images. Proud to get recognition for or quality and hard work with the winning the Photobooks category for its LumeJet produced layflat book at the Digital Printer Awards.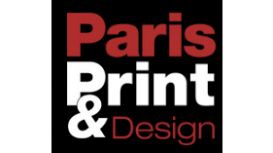 Located in Hunstanton, North West Norfolk, Paris Print and Design is a one stop solution for all your lithographic and digital printing needs. We provide our clients with products of the highest

quality at competitive prices. With over 25 year's experience, Paris Print & Design constantly strive to offer you the best quality products and latest services in digital and litho printing.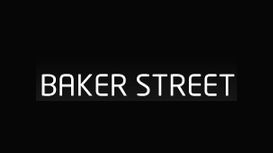 bakerstreetposterprinting.co.uk
When in need of fast turnaround, high quality, and cheap poster printing, London consumers need look no further than Baker Street Printing. Located at 113 Crawford Street, just off of Baker Street, we

believe that we can offer our clientele the best printed poster / academic posters to be found anywhere.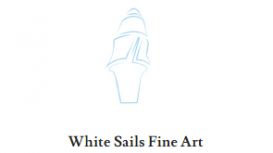 Here at the White Sails Fine Art, in Dorset we help artists by providing a quality service across fine art printing and canvas production. With a wealth of experience we work closely with all our

artists and customers to ensure they get exactly what they are after.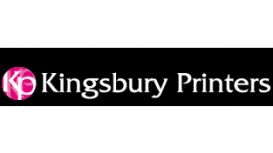 Established in 1977, with over 30 years of experience in the wedding card & printing industry. Your one stop shop for wedding services and printing. Here you can find one the UKs largest selection of

cultural and generic wedding cards and a wide range of mandap designs. Along with wedding cards and mandaps, we also offer a full print service ranging from business cards and stationary to large scale printing and banners.
---
Printing company and their importance and essence are often overlooked by many. However, printing company and their work play a very important role and can contribute a lot to many businesses and the way they run. A printing company is very essential for the marketing efforts, advertising, and branding of so many companies and firms in a wide spectrum of industries, niches, business fields. Naturally, when working with a printing company, you want the best quality on a reasonable price, great customer service, quick and effective manner of work, experience at design, etc. Like any other aspect of marketing, a printing company can help your company a lot by providing you with high-quality and attractive marketing and advertising materials. When something has your business' name and logo on it, you want a quality that represents your business in the best, most professional way and corresponds with your targeted client base. Therefore, finding a reliable printing company you like is very essential for the development and growth of your business. Here is your helpful guide to narrowing down your choice of many printing companies operating on the market and choosing the best one.
Printing Company – Check Quality
The first and most important thing to do when choosing printing company is to first check the quality of their work and printing company' performance. First impressions hardly ever mislead and this is the case with printing company too. If a company wants to attract you as a client, they have to be able to show the best of their work. In addition, a reputable printing company have professional portfolios. When it comes to such visual businesses, portfolios are essential for a printing company and they have to showcase the whole variety of all sorts of projects performed by the printing company. The quality of the final print will definitely impact your brand and the way people think of your company. Therefore, the quality of all work performed by the printing company is very important and can either contribute to the success of your business or become an obstacle. So the main way to check the quality of work of printing company is to simply ask for samples. You can also view some samples of the websites of most of the printing company, but if you are requiring a more specific job, make sure to visit the offices of the printing company you are interested into. By viewing the samples in person, you will be able to see more from the paper quality, colour consistency, print quality, and other aspects of the job of printing company.
Look for Printing Company Investing in Latest Technology
In case the printing company is working with the latest technologies in their field, this is a good sign that the companies are striving to ensure high quality and you will be getting final products with high quality. The unmatched quality, colour consistency, clarity and precision is nowadays achieved with the help of modern and advanced technologies and digital printing. These modern methods of high-quality printing company are working with also ensure quicker results. Remember that the quality of all materials provided by the printing company is most probably going to reflect the quality of your own products and services in the eyes and minds of potential clients and customers.
Printing Company – Do They Deliver What You Need?
Every printing company offers a very wide variety of printing services. However, if you require a more specific printing job done, maybe it is a good idea to check out which printing company can deliver such a service. Also, make sure that the printing company can deliver the products you need in a timeframe that works for you and also that the final outcomes will fit your budget.
Consider Customer Service of Printing Company
Modern and advanced technologies of digital printing is important, but customer service is essential too. When narrowing down your choice of a printing company, you also want to make sure they offer a high level of customer service. So, when looking for a printing company, you want to work with those businesses that listen carefully and respect your requirements and they can effectively communicate different aspects of the job. The reliable printing company will take their time and even go out of their way to accomplish your requirements and desires. Therefore, working with a reputable and trustworthy printing company means working with businesses that regularly update you and keep you informed on any possible changes. Staff should be helpful and friendly and communication should be easy and quick.
Reputation of Printing Company
Of course, the first thing you are going to look for when choosing printing company is their reputation. No one will be happy to go to a printing company that look shady. You would like to go to a printing company with years of experience and a good reputation in their field, at least on a local level. The more time printing company have spent in the field, the more they will understand the business and the industry and will have more expertise. A reputable and experienced firm will also always do a final check over the work and make sure they are providing you with exactly the performance you want, expect, and pay for. At the end of the day, you don't want to pay for hundreds of flyers or business cards printed with a typo, right? A good way to check for the reputation of the printing company is by having a look at testimonials, referrals, and recommendations, both online and offline. It is easy to find reviews of a printing company online, however, if you have a chance, make sure to ask people you know about referrals. You want to be able to trust that your print job is in the hands of a reliable and experienced printing company.
Printing company – check quality
Look for printing company investing in latest technology
Printing company – do they deliver what you need?
Consider customer service of printing company
Reputation of printing company