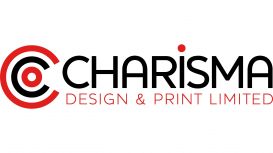 Graphic designer in Birmingham Our designers can take a concept and create beautiful professional artwork. This in turn can be printed in house, made into the finished product and delivered promptly to the client.
Charisma have a niche market in the hotel and restaurant trade supplying hotels and restaurants throughout the UK with the items they use in the rooms, reception, restaurants as well as account books, lost property books and safekeeping books.
---
Contact Details
Charisma Design & Print Ltd
Unit 10, Atlas Trading Estate, Colebrook Road
Birmingham, West Midlands
B11 2NT
Get Directions
Show map
Business Verification Status
Company Type: Ltd Company
Reviews and Ratings
We do not have any reviews about Charisma Design & Print Ltd available right now.